Where the thrill of flying awaits you.
Introducing our Longest and Fastest
Get ready to fulfill your dreams of flying high in the sky! Humans have always been captivated by the allure of soaring through the air, and now, in the breathtaking Soca Valley in Bovec, Slovenia, you can experience the ultimate adventure on our Longest and Fastest Zipline.
While traditional extreme sports like paragliding, skydiving, and hang gliding require extensive training, our Zipline offers a thrilling alternative with minimal risk. Nestled amidst the awe-inspiring beauty of the Soca Valley, our Zipline allows you to indulge in the joy of flight without any prior experience.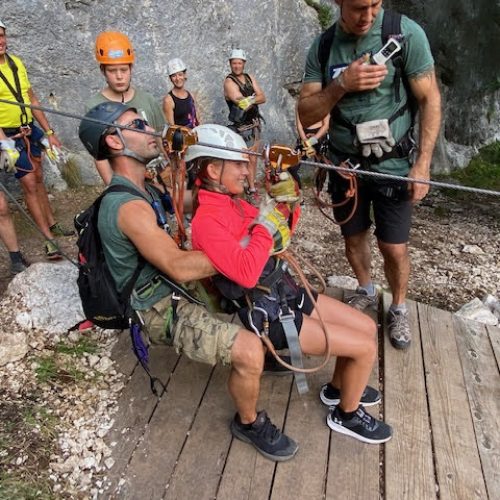 Feel the rush as you soar at speeds of around 60km per hour, gliding 1300 meters above untouched nature and majestic mountain peaks. With five different Ziplines to choose from, totaling an incredible 3200 meters of pure adrenaline, there's an exhilarating experience for everyone. From the shorter ziplines spanning 550 meters to the longest one stretching over 800 meters, each moment promises pure fun and excitement.
Safety is our top priority, and our experienced guides will ensure your journey is both enjoyable and secure. Whether you're an adventure enthusiast or a family seeking a thrilling bonding experience, our Zipline is suitable for all ages. Create unforgettable memories with your loved ones as you embark on this remarkable escapade.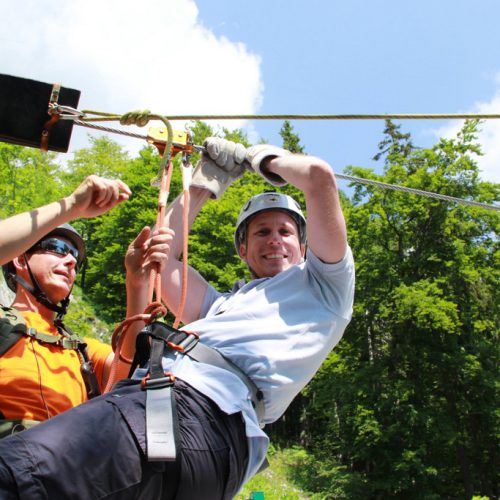 Don't settle for anything less when you can experience the best and longest Zipline that Slovenia, particularly Bovec, has to offer. Get ready to soar high and make your dreams of flight a reality!
Join us and let the adventure begin!